Denton County Child Custody Attorney
What Does Joint Custody Mean in Texas?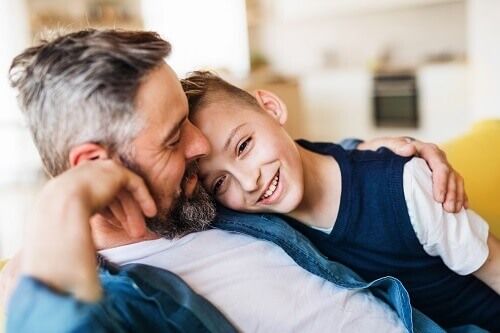 Lawyers can draft joint custody agreements between the two parties to determine what days the child will spend living with each parent. This is commonly divided by weekdays. For example, a child lives with one parent during the school week and the other during the weekend. Other cases involve residing with one parent during the school year and the other parent during the summer.
On the other hand, Sole custody is when only one parent has custody of the child or children. The other parent may be able to obtain visitation rights. Still, the child or children will not be allowed to live with the non-custodial parent.
The sooner you contact our law firm, the better your chances of obtaining custody of your child. The other parent may also seek legal representation, so it is in your best interests to stay ahead and retain legal guidance immediately.
Understanding Physical vs. Legal Custody
Physical custody determines the parent(s) with which the child will live, while legal custody decides which parent(s) makes life decisions for the underage children.
Legal custody can be determined amicably between the two parents but is often court-ordered by a family law judge in divorce court. This type of custody gives one or both parents the right to make life decisions for the child, such as where they attend school, what medical care they receive, etc.
How is Child Custody Determined in Texas?
In contested divorces, the judge often decides on child custody instead of the parents. In such cases, it is crucial to have an experienced and aggressive Denton County family law attorney to fight for you and your child's best interest. The court makes custody decisions based on the child's best interest, so you will need to prove that the child's best interests lie with your custody.
Some factors that the judge will consider include:
Which parent can provide for the child's physical and emotional needs
Which parent provides a safe environment for the child (both physically and emotionally)
The stability of each parent's home
How the parents cooperate
Which parent has primarily cared for the child beforehand
The child's preference (the judge might consider this if the child is 12 years or older)
Whether or not there are siblings
The abilities of each parent
Any history of abuse or domestic violence
FAQs: Child Custody in Texas
What does "possession and access" mean? - "Possession and access" is the term that Texas uses for visitation. This term refers to when the parent who does not have custody (non-custodial parent) is able to visit the child.
Can I ever refuse visitation? - Some custodial parents want to refuse visitation, especially if the non-custodial parent did not pay child support. However, this is not permitted. Visitation and child support are separate matters that the court decides, and one parent cannot refuse visitation to the other if the courts have approved visitation rights to him or her.
What is supervised visitation? - The courts can order supervised visitation when they determined that the child's physical or emotional well-being could be harmed if left alone with the parent.
Does the child need to appear in court? - Typically, the child will not go to court while these matters are being resolved (it is usually best that they do not). However, if the child is over 12 years old and has a preference regarding which parent to live with, then a Motion to Confer with Child may be filed and the child would need to appear in court.
What are the custody and visitation rights for grandparents? - Grandparents do not have any inherent custody or visitation rights in Texas. However, they could be granted these rights if the court determines that is best.
What are parenting plans? - Parenting plans establish the responsibilities that each parent will have regarding the child's care. Such matters might include the child's health, education, insurance, support, etc.
Speak with Child Custody Firm Also Serving Lewisville & Flower Mound, TX
Family matters become more complex when children are involved, particularly when it comes to determining child custody. When spouses decide to dissolve their marriage, custody of the children can be the most contentious issue. When you need representation to maintain custody of your children, be sure to call on a Flower Mound divorce lawyer from the firm. We help clients in Flower Mound, Carrollton, and Lewisville, TX.
Haugen Law Firm, P.C. is a detail-oriented Lewisville family law firm that handles all types of divorce matters throughout Denton County, including Lewisville, TX. Attorney John Haugen is a former army captain and has been trained to prepare, strategize, and win. Get proven counsel on your side today by retaining the services of our Denton County family attorney.