Denton County Paternity Attorney
Get Help Establishing the Paternity of Your Child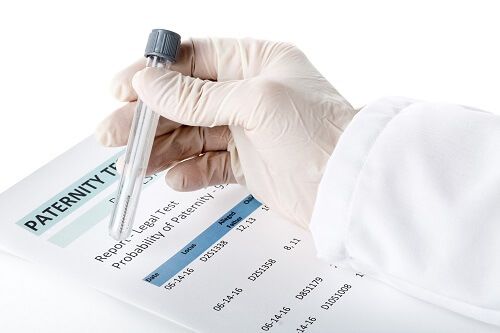 Paternity is identified as the legal state of being a father. Although a man may be recognized as the biological father of a child, paternity is a way of acknowledging that the man is also the legal father. This helps the father secure their legal rights over the child. It must also be established in order to determine such things as child support and visitation rights.
Are you a single mother in need of child support, or the biological father wanting custody or visitation rights over your child? Haugen Law Firm, P.C. can help. Our Denton County family law lawyer understands the importance of establishing paternity and is determined to provide clients with the representation needed to handle their important paternity needs.
How Do I Establish Paternity?
Establishing paternity is extremely important for both parents involved. Not only does it help the father receive proper visitation rights, but it can also help the mother claim child support from the legal father. Without paternity being established, visitation rights and child support cannot be determined. In order to establish paternity, an Acknowledgement of Paternity must be filled out by both parents of the child and then turned in to the Bureau of Vital Statistics.
Once it becomes official, the father's name will be placed on the child's birth certificate. The court is then able to enforce visitation rights and establish an appropriate sum of child support be provided to the main caretaker of the child. This process may run into important legal issues that need to be addressed as well as complex paternity proceedings that a person must go through. By having an experienced Denton County divorce lawyer on your side, you can better understand the legal processes and get started in a prompt and effective manner.
What If a Parent Does Not Want to Establish Paternity?
When one parent does not wish to establish paternity, it does not mean that all hope is lost. If the father of your child does not want to be responsible for child support or if the mother of your child refuses to let you visit, it is important to speak with a Denton County family law lawyer as soon as possible. Our law firm understands the severity and significance behind this type of situation. We are committed to thoroughly reviewing the unique cases of our clients and making sure that they get the appropriate amount of child support or visitation rights that they are entitled to.
Our goal is to settle the paternity issues of our clients and bring them peace of mind. If the father of the child does not believe that the child is his, a free paternity testing can be done. In general, it is best to establish paternity at the hospital right after the child is born with a Denton County birth certificate. This takes away from a lot of unnecessary confusion that can come up. To learn more about establishing paternity with a birth certificate in Denton County, call our office!
Speak With a Denton County Family Law Attorney!
If you are in need of establishing paternity or you want to understand more about the benefits involved, now is the time to discuss your important legal matters with a representative at our firm. At Haugen Law Firm, P.C., we have the resources and experience needed to properly guide clients through the process of establishing paternity and addressing complex issues that are brought up. If you are a single mother seeking to get the appropriate amount of child support from the biological father, paternity must be recognized. The same goes for the biological father wanting to exercise his legal rights and be able to visit his child. Without paternity being identified, the biological father has no rights.
Proudly serving Lewisville, Carrollton, Flower Mound, and all of Denton County.