Military Divorce Attorney in Denton County, TX
Proudly Serving Our Nation's Military Members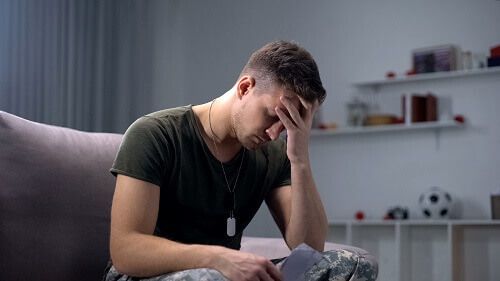 As a member of the U.S. Military who is considering divorce, you need a divorce lawyer who understands your situation. As a West Point graduate and former army captain, Attorney John Haugen is well equipped to understand the different dynamics of a military divorce.
Today, Attorney Haugen strives to help citizens and military members alike as they navigate the divorce process, but understands that divorce is not the same for military members as it is for civilians - the process deals with a number of financial and property matters that do not apply to people who are not in the military.
Unique military divorce matters include:
Division of military benefits
Division of military retirement
Child support involving active military
Alimony involving active military
Child custody when one parent is deployed overseas
Court-order modifications
Protection Under the Service Members Civil Relief Act (SCRA)
Active duty military members are protected from unfair treatment when they are overseas. The Service Members Civil Relief Act (SCRA) prevents spouses or any other party from abusing their absence and inability to appear in court. If you are deployed overseas and your spouse files for divorce, you cannot be penalized due to your inability to appear in court. Your property and assets are safe as long as you meet the requirements for protection under the SCRA. Consult a divorce attorney right away if you are in this situation and want to fully understand your rights.
Retain a Capable Denton County Divorce Lawyer
Attorney Haugen graduated from West Point Academy in 1984 and served as a captain in the U.S. Army. Due to his military training, he is more than qualified to handle your military divorce case. He is dedicated to the preparation after having come to understand its importance in any area of life due to his training in the military. He can prepare your divorce case thoroughly from day one in order to ensure that the best possible results are achieved.
Why choose Haugen Law Firm, P.C.?
Haugen Law Firm, P.C. gives a 20% discount to active duty military, school teachers, and firefighters, as well as a 10% discount to military veterans. The firm and its dedicated attorneys provide individualized attention so that you always get the answers and counsel that you need. Few firms are as compassionate and responsive as Haugen Law Firm, P.C. You cannot go wrong by retaining a Flower Mound & Lewisville family lawyer from Haugen Law Firm, P.C., so do not hesitate to fill out the case evaluation form to learn what one of the firm's attorneys can do for you.
The sooner you contact the firm, the higher your chances will be of a quick and problem-free military divorce.