Property Division in Texas
Lewisville & Flower Mound Divorce Lawyer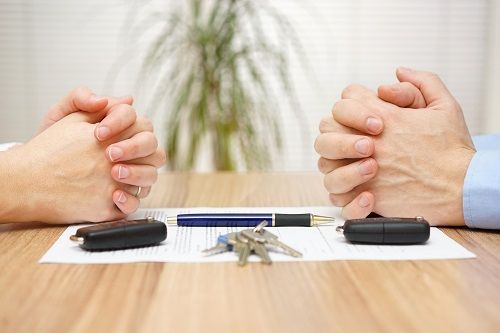 One of the aspects of divorce that can make it the most stressful is the property division process. In many cases, two spouses can amicably agree upon how they want to divide their finances, debts, and marital property. Other cases are contested and require litigation. No matter what kind of divorce you are facing, Haugen Law Firm, P.C. can provide the excellent guidance and representation that you need. The dedicated divorce lawyers with the firm have a thorough understanding of Texas family law and can help you fight for a fair division of your marital property.
What is Considered "Marital Property" in Texas?
In general, any property that was owned by one party before marriage; acquired during marriage through a gift; purchased during marriage with separate funds, or that was partitioned to one party through a prenuptial agreement is considered to be separate property. This property is not subject to division during divorce.
Any salary, wages, income, assets acquired during marriage, assets obtained on credit, and on-hand assets at the time of divorce can be considered marital property and are eligible for division. Request a case evaluation with a Flower Mound & Lewisville divorce lawyer at Haugen Law Firm, P.C. as soon as possible to find out exactly what the firm can do for you.
Consult a Divorce Attorney in Denton County, TX
The sooner you speak with a skilled lawyer from the firm, the better your chances will be of protecting your assets during the division of your marital property. Haugen Law Firm, P.C. focuses on preparation so that nothing is overlooked during the handling of your case. Our Denton County divorce lawyers truly care for each client and provide individualized attention that is hard to find. By retaining Haugen Law Firm, P.C., your attorney will be dedicated to your personal goals and will allow you to place your full trust in your representation.